HiiH Lights - Handmade Paper Lights
Recently I was contacted by Tristan Stoch, a videographer in Oregon, who had just completed a short video portrait of
HiiH Lights
, the creative enterprise of two Portland artists who make extraordinary paper lights. The video is lovely...
take a look
.
Lâm Quảng and Kestrel Gates, husband and wife, work together hand sculpting and painting custom lighting for private homes, shops, restaurants, offices, galleries, outdoor exhibits, and even the New York Metropolitan Opera.
Lâm, who is from Vietnam originally, began making paper in the late 1990s. It wasn't long before he became interested in creating sculptural lamp forms, inspired by memories of childhood moon festivals. Kestrel, who has a background in the performing arts, joined him in 2004. They design pendant and table lamps, sconces, standing lights, and chandeliers that are inspired by nature... flowers, sea creatures, and even insects.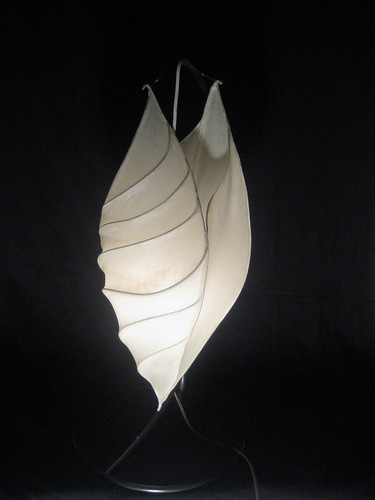 Lâm and Kestrel work with natural, raw materials, such as cotton and abaca paper pulp, local beeswax, damar resin, walnut and indigo dyes, along with Golden airbrush paint. He creates the armature of the lights with bamboo and wire of various types.
Right... I seem to be getting away from choosing just one stellar image for my Fab Friday posts. But while clicking, clicking, clicking through the
HiiH Lights
photos on Flickr, it was impossible to choose just one.
Is it any wonder?
Have a great weekend!